Publisher note: Baltimore City is the 26th most populous city in the United States, comparable in size to cities such as Las Vegas, Nevada, and Boston, Massachusetts. DomPrep has had the distinct privilege to observe the Baltimore Mayor's Office of Emergency Management during a ten-month project that goes behind the scenes of emergency management and public safety. Many other cities must prepare for similar incidents and special events, involving corresponding tasks and responsibilities. This is the second of a five-part series, each part addressing a different component of the emergency management process, and each component having the ability to overwhelm a city. Please send me a note and let me know if you find this subject matter reporting to be helpful. –Martin Masiuk, Publisher, publisher@domprep.com
Read Part I – "Charm City's" Team Baltimore
Read Part II – Addressing Community Needs & Vulnerable Populations
Read Part III – Collaborative Efforts for Citywide Preparedness
Read Part IV – A Regional "Whole-Community" Approach
Read Part V – The 'Big Picture': Integration of Strategies and Plans
With a staff of 13 people with various agency backgrounds, the Mayor's Office of Emergency Management (MOEM) practices an all-hazards approach to emergency management, maintains the city's emergency operations plan, coordinates the city's continuity of operations plan, monitors information sources daily for emerging hazards and vulnerabilities, and warns the public in case of an emergency. Managed by MOEM and staffed by representatives from many city agencies, the primary and secondary emergency operations centers (EOC) – each with an operations room, a strategy room, and a joint information center – are used to gather, manage, and share information in real time during an incident to coordinate response and recovery efforts.
Planning & Response Efforts
MOEM representatives are on call and respond to major incidents in the city 24/7 to provide resource support, coordinate multiagency issues, liaise between agencies, and notify city officials. In addition, MOEM identifies how the incident may affect other areas and implements solutions to preempt additional problems. Having representatives from various city agencies on staff serves as a force multiplier to help the agencies collaborate effectively. "The faces will change but, if there is conflict, you need to resolve it," said Deputy Mayor Robert Maloney in a personal interview with DomPrep conducted on 22 September 2014.
MOEM works with other agencies and organizations during emergency and nonemergency responses. For example, Stephen Gibson, lieutenant in the Baltimore City Fire Department and part-time MOEM employee, conducted site safety visits every six weeks during the construction of Baltimore's newly build Horseshoe Casino. With the casino being in his fire station's first-due area, Gibson coordinated response plans, communication plans, and safety plans for all responders who may have to enter the construction site. He also ensured that the fully constructed facility would: (a) meet public safety standards; (b) not have "dead spots" in radio communication; (c) have emergency plans developed with input from city response agencies; and (d) have a coordinated effort between the city 9-1-1 call center and the casino command center to avoid delays in emergency response efforts.
On 24 August 2014, before the casino's grand opening, Gibson took a group of Baltimore fire and emergency medical services (EMS) personnel on an interior/exterior walkthrough of the facility. From the EMS entrance on the ground level to hydrant and standpipe locations on the roof, Gibson familiarized first responders with not only the building itself, but also the possible behavior of casino patrons who, for example, may be hesitant to leave the building even in the case of a heart attack.
On the law enforcement side, Donald Gerkin Jr., lieutenant in the Baltimore Police Department and part-time MOEM employee, serves as a liaison between his department and MOEM for trainings and best practices. For example, Gerkin is helping to implement the ICS training used by MOEM into the courses being taught to new police academy trainees. As information flows out from MOEM to other agencies, MOEM also gathers valuable input from these agencies. Gerkin's position and training with active shooter planning and response is helpful to MOEM for creating plans, conducting trainings, and sharing information on this topic with city residents, business owners, and agencies.
In addition to working closely with first responder agencies, MOEM also provides training and education for private citizens. Recognizing the increasing importance of an effective volunteer organization, Kevin Cleary, community program manager for MOEM, manages the Community Emergency Response Team (CERT) program and public safety initiatives. The CERT training involves citizen-level disaster preparedness and response, fire safety, disaster medical operations, light search and rescue, and team organization using the incident command system (ICS).
Cleary has organized four CERT trainings in the past year. Although there currently are about 15 teams dispersed among the nine police districts, participants in the past had not been very active – partly due to people who do not live in the city taking the course. To help build the program, Cleary now focuses on building more Baltimore-resident teams and a network of trainers – four people took the CERT train-the-trainer program this past year.
Population Challenges
Between 1960 and 2010, the number of residents in Baltimore declined from nearly 1 million people to less than 621,000. This drastic decline in the population is the primary reason that Baltimore Mayor Stephanie Rawlings-Blake recognized that the city's leadership would need to focus on growing the population and launched the 10,000 New Families Initiative. Along with her Hispanic liaison, the mayor has been very active in promoting a nondiscrimination policy, which includes but is not limited to outreach to new immigrants as well as to the lesbian, gay, bisexual, and transgender communities. Since 2010, there has been an estimated 0.2 percent increase, which has stabilized the population and stopped the downward trend.
As in most cities across the United States, Baltimore has many population challenges – language barriers, residents living below the poverty level, vacant homes, and drug-related activity – which make neighborhood growth a difficult task. While other mid- to large-size U.S. cities often have many different immigrant populations that speak many different languages, Baltimore has a relatively small population of households where languages other than English are spoken at home. According to 2010 U.S. Census statistics, only 8.9 percent of the population speak a language other than English at home – primarily Spanish – compared to 16.5 percent in the state of Maryland.
However, the other three challenges are significant because Baltimore has multiple neighborhoods that are extremely disadvantaged. In fact, the U.S. Census Bureau reported in 2010 that 23.4 percent of Baltimore citizens live below the poverty level, compared to 9.4 percent for the state. Some neighborhoods have only two or three residents in a block of 20 vacant homes. "It is very difficult to maintain public safety in these neighborhoods. There aren't enough residents to protect their own turf," said Cleary. "The challenged neighborhoods are an invitation to some of the drug activity that we have."
MOEM works with many partner agencies to develop public safety and all-hazards plans that further address the needs of all of the city's citizens, including its low-income and other vulnerable residents. For example, MOEM chairs an Emergency Preparedness and Response Committee of the Mayor's Commission on Disabilities to increase disaster resilience among those with special needs as well as the organizations that serve them. To address homeless encampments, MOEM uses ICS to manage the distribution of vouchers and security of personal possessions. Public safety messages are important, but not always heeded – for example, residents burning candles after not being able to pay their electric bills have caused many house fires. The poverty, vacant homes, and high crime in some neighborhoods have inspired "Vacants to Value," which was a federally subsidized initiative and the reason behind the city's first public safety initiative (PSI).
Vacants to Value Initiative
Vacants to Value streamlined how the city could gain control of vacant homes and transfer ownership to developers. The city's process was to target neighborhoods with viable existing housing, acquire properties, and turn the properties over to developers at very low or no cost. The developer then pays for renovations and absorbs all risk if the house is damaged during renovation or does not sell.
One mostly vacant street in the Oliver neighborhood of east Baltimore had a longstanding drug trade. In light of the negative economic and safety impacts resulting from very profitable heroin and cocaine markets, the mayor and MOEM saw an urgent need to stabilize private sector investments in the Oliver area. Adjacent to that street, houses were being renovated and sold to new homeowners for $200,000 and some homes are now being sold for $250,000, which is significant considering the median value of Baltimore housing units according to the 2010 Census was $161,300. Targeting the neighborhood of approximately 4,000 residents, MOEM planned its first PSI, with the mission to:
"Promote the eradication of the long-standing street-level drug activity in the Oliver community, connect community members with city resources, develop a sustainable method for growing the community and keeping Oliver safe, and promote the efforts of the Vacants to Value initiative by fostering a safer, cleaner, and healthier neighborhood." –Oliver PSI After Action Report and Improvement Plan (March 2013)
During the planning phase, MOEM decided to integrate the ICS structure into the outreach effort. After seven days of briefings, community outreach, door knocking, meet and greets, an evening peace walk, and a community resource fair – all of which involved 39 participating agencies and organizations – MOEM identified in the after action report the PSI's major strengths and primary areas for improvement:
ICS proved to be an effective way to organize resources;

The program had a significant impact on criminal activity in the neighborhood during the operational period;

The door-knocking teams were a robust service delivery mechanism that should be continued and expanded in future initiatives;

City agencies needed more time than anticipated to inspect projects for the initiative;

There are numerous opportunities to add to the door-knocking teams' capabilities; and

A larger command post is needed for future initiatives.
Other Public Safety Initiatives
The success of the first PSI inspired an ongoing series of initiatives across the city. The second initiative, which took place 29 April to 22 May 2013, expanded on the model created in Oliver with 76 participating agencies and organizations. According to the Western District PSI After Action Report (May 2013), one goal of that PSI was to "interrupt the trend of homicides that had plagued the community."
During the first week of the event, city agencies – Departments of Housing, Public Works, Recreation and Parks, and Transportation – performed sweeps and inspections within the target area to identify and address safety hazards. The operations week followed, which included the same efforts as the Oliver PSI plus additional outreach efforts such as faith outreach events, a boxing exhibition for neighborhood youths, and a community jobs fair. New strengths and areas for improvement identified in the after action report included:
Community residents played key roles and enhanced the success in the PSI operations week;

The community resource fair and jobs fair were well attended;

The size of the PSI's footprint should be tailored to the capacity of the door-knocking teams; and

More planning and action are needed to publicize the events held during the PSI.
Based on the success of the 2013 PSIs, MOEM planned four PSIs for 2014, with the mission to "interrupt the trend of violent crime that had plagued the community." All 2014 initiatives involve four key components: (a) community engagement week to engage local residents in the effort; (b) inspections week for major functional agencies to sweep the neighborhoods; (c) operations week for door-knocking teams and community activities to engage residents; and (d) resource fair that includes dozens of vendors. With each initiative, the model of engaging, inspecting, fixing, connecting, and evaluating builds and improves on the previous PSI.
During a briefing on 8 April 2014 addressing command center staff and door-knocking teams for the Madison Monument PSI, Mayor Rawlings-Blake stated, "Everybody has a role and it's only having everyone at the table that makes it work…. We learn from each experience and make the next one bigger."
The after action report from that PSI, which was held 31 March to 12 April 2014, showed how MOEM collaborated their efforts with 46 participating agencies and organizations to: promote a law enforcement presence; address animal control issues; provide peer support; remove graffiti and dead trees; repair street lights and furnaces; share 311 system information; install smoke detectors; offer blood-pressure screenings; conduct safety inspections; distribute safety literature; make appointments for in-patient and out-patient rehabilitation; clean vacant properties; fix potholes; clean streets; refer residents to various agencies; remove trash and abandoned vehicles; among other tasks. MOEM implements lessons learned from previous PSIs and finds new ways to improve each PSI. After sharing the after action report in the CitiStat room of Baltimore's City Hall on 1 May 2014, Cleary thanked the participating organizations and proclaimed, "It's not glamorous. It's just good work."
MOEM conducted the three remaining 2014 PSIs in June, August, and October. These PSIs introduced a broad range of local agencies and organizations to the ICS structure, which will streamline future emergency and nonemergency responses. Two concerns raised by PSI participants were: (a) whether the government would be pushing its own ideas on the communities; and (b) whether the effort would be sustainable. By collaborating with private and nonprofit organizations located within the targeted communities and listening to the communities' goals and objectives, Baltimore's PSIs immediately reached more residents and showed communities that their government agencies can work together on behalf of these communities.
Reduction in Crime Statistics
The results of MOEM and other agencies' efforts in Oliver and Western District were very successful. In the Oliver neighborhood, MOEM still meets with community members every month to sustain the efforts against open-air drug markets, reduce crime statistics, keep neighborhoods clean, and work hand-in-hand with the citizens using community- policing models. This has coincided with a downward trend in crime statistics citywide.
In 2013, the Oliver and Western District neighborhoods accounted for approximately 30 percent of the city's homicides. By December 2013, homicides dropped nearly 40 percent in both neighborhoods. Nonfatal shootings dropped 71 percent in Oliver and 15 percent in the Western District. Since then, police have conducted additional sweeps of these neighborhoods to further reduce gang violence. MOEM anticipates similar trends from the four PSIs conducted in 2014.
Sustaining reductions in crime statistics for these communities is an ongoing challenge for the city and MOEM. In November 2013, the city served 21 drug indictments, which did not go to court until 11 months later. Many of these drug-related cases result in time served before trial and those arrested are released on probation, so the long- term effectiveness of the PSIs is limited by the city's ability to keep such people out of the neighborhoods. Cleary said, "Although most neighborhoods do not have drugs, the television shows 'The Wire' and 'Homicide' have given a false impression of Baltimore. Even with many wonderful neighborhoods, we still need to liberate our neighborhoods that are drug-infested."
On the community level, MOEM works with many local agencies and organizations, addresses population challenges, and provides outreach to vulnerable populations through public safety initiatives. Over the years, MOEM has proved how a small agency can touch many lives through collaborative efforts with a variety of local partners.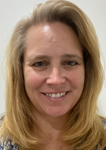 Catherine L. Feinman, M.A., joined Domestic Preparedness in January 2010. She has more than 30 years of publishing experience and currently serves as editor of the Domestic Preparedness Journal, DomesticPreparedness.com, and the DPJ Weekly Brief, and works with writers and other contributors to build and create new content that is relevant to the emergency preparedness, response, and recovery communities. She received a bachelor's degree in international business from the University of Maryland, College Park, and a master's degree in emergency and disaster management from American Military University.