For underserved communities, every day is difficult. However, during a civil disturbance, these difficulties multiply – especially in times of civil unrest, when volunteers may be too afraid to work. In Baltimore, the solution to fill the volunteer gap came from social media use and a mobile app used by the mayor's offices.
The lessons learned from the Baltimore Riots still weigh heavy in the hearts of people who serve the local communities in need. Paul's Place, a community center in Southwest Baltimore (Pigtown) was not directly affected by the riots. Their windows were not broken; they were not looted or shot at. However, when the threat was present, the neighbors quickly stepped in to protect their beloved center. On the day after the riots, Paul's Place certainly could have been shut down for lack of volunteers.
Afraid of coming into the city, all of the regular and scheduled volunteers cancelled immediately after the riots for the next two weeks! When staff came to work on Tuesday, 28 April 2015, phone messages and emails told the volunteer coordinator that no one was coming to help serve the meal that day – a meal that regularly feeds 250-450 people. The day before, the organization received a panel truck full of clothing that also had to be sorted or the marketplace could not open the next day. Paul's Place completely depends on volunteers to serve.
Putting Out a Call for Help And then, it happened…social media. A statement on Facebook was sent at 8:30 a.m. on 28 April: 
Paul's Place joins all others in praying for our city today. We are so saddened by the events of last night. The violence that happened in our city was not in our neighborhood and today we will have hundreds of people coming to find a safe place for a warm meal. And we need volunteers to serve it! We believe that it is important in times like these for an agency like ours to show normalcy and to show our guests that we are open for them. We want them to know that whatever forces are out there causing this chaos, we will not allow them to affect our mission to be a catalyst for change in this community.
We have a HUGE donation of clothes to be sorted…if you can, please come ANY TIME today to help us serve our meal (at 11) and sort clothes…ALL DAY! (If you can get here at 10 for our morning meeting, it promises to be a powerful one). And if you can't come, please hold our guests, Paul's Place and ALL of Baltimore in your prayers.
One by one, people showed up. Then, word arrived that the mayor had put out a request on the City's Mobile 311 application and more came in. Someone from the mayor's office had called to ask if Paul's Place needed volunteers, but no information was given as to what they were going to do with that request. As the day went on, more people arrived carrying shovels, wearing work boots, and wanting to clean up Baltimore. When volunteers were told at North and Pennsylvania Avenues (the area where most of the destruction occurred) that the cleaning was done, they just wanted to serve somewhere, and they were amazing … all 53 of them! On the second day, 13 showed up, and random volunteers covered shifts for the next 10 days. Paul's Place could not have served without help from the mayor's call to action.
We are overwhelmed with the number of volunteers who walked through our doors today with the spirit to serve! From our friends from Bon Secours to a group of teachers from Teach for America to our local elementary principal and even strangers off the street, we have volunteers in every corner of Paul's Place. Let's spread some good news! [Posted on Facebook]
Residents Leave No Gap Left Unfilled Regular requests continued in the following days for volunteers to serve hot lunches, help those in need shop in the clothing marketplace, assist in the computer lab, work in the nurse's clinic, assist with the after-school program, and clean the streets. In Pigtown, there was no gap in serving that community with the amazing response from residents in and around the city. Business went on as usual at Paul's Place and the ongoing mission continued without interruption. Some volunteers cancelled, but even more stepped up to fill the gap.
When regular volunteers were afraid to come into the city, city residents stepped up. The spirit of Baltimore; the true spirit of Baltimore shone. The key lesson learned from the riots is that, with the help of social media, the services that need to continue – especially in the face of violence and chaos – will continue. Since the riots, some of those random volunteers who showed up asking, "What can I do to help?" have become regular volunteers. Paul's Place actually became stronger in the aftermath of the riots!
In light of these recent riots, agencies, organizations, and individuals in other jurisdictions that may face similar situations should consider the following suggestions:
Call the organizations that serve neighborhoods in areas that are affected, but also in any other neighborhoods that serve these affected areas;

Ask them what they need, rather than make assumptions;

Broadcast any needs and add specific times if possible (it was a challenge when 10 people showed up an hour before the building closed);

Tell the organization any intention to broadcast their need (this missed step would have been helpful to know); and

Use an effective mobile application like the one used by the mayor's office in Baltimore.
After the violence has subsided and operations go back to "normal," there still are needs in these neighborhoods with these organizations. Community leaders should continue to ask what they need and continue to share the information with the community. The work of nongovernmental organizations does not ebb and flow with riots and violence. It happens every single day!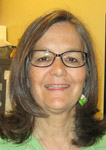 Rev. Jayna E. Powell is the volunteer coordinator for Paul's Place Inc. As an ordained minister for more than 30 years, she has served in congregations, ran volunteer ministry programs, provided independent consulting services for nonprofit organizations, and been a national speaker. Before joining Paul's Place, she was the faith-relations coordinator for Habitat for Humanity of the Chesapeake, where she designed and led its first interfaith coalition with Christians, Jews, and Muslims working side by side to build homes. Before that, she served as the special project coordinator and director of Volunteers in Mission at the national office of the Christian Church (Disciples of Christ), where she organized thousands of volunteers to provide disaster relief following disasters such as: the St. Louis flood in 1993; Hurricanes Andrew, Floyd, and Rita; and other major disasters in the United States from 1992 to 2005.