The latest DomPrep podcast provides the insights and experiences of three experts who have specialized knowledge related to managing supply chains during a pandemic. Topics discussed include:
TECHNOLOGY: How does technology enhance or complicate resilience and the supply chain?
RELATIONSHIPS: How have relationships with customers and suppliers changed during the the pandemic? 
COLLABORATION: How does federal, state, local, tribal, and territorial interfaces impact preparedness vis-á-vis the supply chain?
What else do you need to know in this fluid environment to manage your supply chains? After listening to this informative podcast, please send questions for the presenters to publisher@DomPrep.com.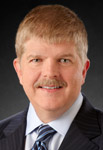 Greg Burel is director of the Strategic National Stockpile, managed by the Department of Health and Human Services' Assistant Secretary for Preparedness and Response. As head of the nation's largest stockpile of medicines and supplies available for emergency use, he is a leading expert on medical supply chain management in the United States. With more than 35 years of civil service, he has risen through the ranks of the federal government, beginning his career at the Internal Revenue Service and serving in leadership roles in both the General Services Administration and the Federal Emergency Management Agency. In 2006, he assumed the helm of Strategic National Stockpile operations. He was awarded the Samuel J. Heyman Service to America Medal for Management Excellence and selected as a National Academy of Public Administration fellow in 2016.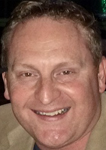 Bobby R. Baker Jr., captain (RET.), retired in September 2018 after serving 20 plus years with Dallas Fire-Rescue, where he rose through the ranks as a dual-trained firefighter and paramedic. He serves as a volunteer firefighter and hazardous materials technician with the Plano-Fire and Rescue Department in Plano, Texas. He has been a certified private investigator and personal protection officer licensed by the Texas Department of Public Safety Private Security Board since 2010 assigned with the Trident Response Group in Dallas, Texas. He currently serves as a full-time principal training specialist with the Counter-Terrorism Operation Support with Mission Support Test Services LLC, the primary contractor to Nevada National Security Site and the Department of Energy. He holds a master's degree in homeland security from The George Washington University in Washington, D.C., and is a 2003 graduate of Dallas Baptist University, receiving his Bachelor of Science in history and world religion. He is a frequent speaker and guest lecturer on all matters concerning CBRNE consequence management for all response agencies, emphasizing the need for unified command and training in the response to mass casualty incidents involving CBRNE and asymmetric attacks. He is an editorial advisory member of Dom Prep and has presented at numerous CBRNE conferences around the world to include CBRNE World Nashville, the Asian CBRNE Summit in Bangkok, Thailand, and has been a guest speaker twice at the European CBRNE Summit in Birmingham, United Kingdom, and Rome, Italy.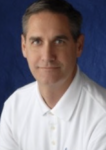 Wayne Williams is the Executive Director of Warehouse Asset Management (WAM) and Coldchain Technology Services (CTS). Prior, Mr. Williams was the Associate Director of Logistics for the Strategic National Stockpile Program. He was responsible for coordinating the movement of SNS assets during the terrorist attacks at the World Trade Center and the anthrax attacks of 2001. Mr. Williams and his staff have over 30 years of combined experience in every aspect of the cold chain management process critical to the current COVID-19 vaccination logistics effort.