In January 2018, in New York City, a group of professionals – representing entities including the Department of Homeland Security, private contractors, hazardous materials/weapons of mass destruction (hazmat/WMD), law enforcement officers, and intelligence experts – gathered to discuss the emerging threats to U.S. passenger rail service. Not only are these threats pertinent to passenger rail service, but they also may potentially affect all mass gatherings and large venues across the country on any given day. Emergency planners and responders must determine the best way to mitigate such threats.
Although any attack on a mass gathering would be catastrophic, passenger rail service presents a far more complex challenge. With widespread and frequent use by millions of passengers each day – coupled with distinct access to other forms of the critical infrastructure matrix – a chemical, biological, radiological, nuclear, and high-yield explosive (CBRNE) event affecting mass transit would immediately affect passengers and require significant recovery investment, further influencing the financial impact of such a catastrophe.
The Department of Homeland Security lists 16 major categories of critical infrastructure in its matrix – of which, mass transit is just one. Despite all its benefits, the fact that passenger rail service has contiguous access and/or direct access to other critical infrastructure in U.S. communities further complicates and increases the importance of prevention. This persistent, challenging dynamic makes the prevention and response to incidents involving passenger rail service a major hurdle for most departments' daily operations.
Protection Measures & Deployment Models
In addition to prevention and protection of the actual access venues themselves (such as Penn Station in New York and or Union Station in Washington, D.C.), communities must also protect the other critical infrastructure that these passenger rail lines connect. Protection measures must extend to passenger trains and rail lines serving local and national rail services that run above and below ground in major cities' urban central business districts. Protecting these venues and surrounding entities with physical security measures remains a priority to be considered not only in the context of traditional security and law enforcement routines, but also active shooter and other unconventional threats to U.S. cities.
Today's special event security planners employ a concept called Joint Hazard Intervention Teams (JHIT) for deployment in protecting major special events across the United States. This popular deployment model brings multiple emergency services' metrics together to form an all hazards detection and mitigation team. Although this model is not a new concept to special events and events rated with the Special Event Assessment Rating (SEAR) around the country, this deployment model is not commonly utilized on a daily basis for the protection of critical infrastructure. Implementing this concept with specially trained cross-metric first responders in a unified command concept is the missing link in the early detection and classification of a CBRNE attack.
Whether the threat emanates from homegrown violent extremists or foreign terrorist groups, the deployment model would be comprised of multiple, specially trained individuals. These individuals would be trained and sorted across categories including:
Counterterrorism;
Hazmat/WMD technicians for early CBRNE detection, classification, and early mitigation tactics;
Law enforcement officers for interdiction, arrest, and force protection.
Intelligence analysts in the command post.
Tactical paramedics who are specialized toxicological medics with countermeasures to combat CBRNE attacks and early trauma intervention.
Explosive ordinance disposal experts with ordinance detection canines.
These small teams allow for assessment of an incident at the lowest possible level without interruption of the event itself. This approach allows venues, such as large daily gatherings, to be more resilient in a proactive response model rather than the usual mundane and antiquated response model commonly seen in the United States.
In this deployment model, if the team makes the determination after a quick screen and assessment process that a full-scale response and/or evacuation is necessary, the team leader would notify the incident command post with the level of assets needed to mitigate the situation as safely as possible to prevent further escalation and harm to the people and the venue. Overall, these assets allow daily response forces to continue service as usual without putting excess stress on resources in other parts of the city. This deployment model would ultimately save lives and resources, promoting a common balance that most incident commanders and emergency managers seek.
A Real-World Solution for Asset Protection
As more data become available about emerging threats to critical infrastructure, the need for quick and decisive preventive countermeasures will increase to meet the growing demand for such countermeasures in public venues. Protecting the public from population and critical infrastructure perspectives are vital components to incident stabilization.
The Joint Hazard Assessment Team (JHAT)/JHIT models should be deployed into critical infrastructure locations such as passenger rail terminals, federal buildings, airports, and shopping malls to provide local jurisdictional authority the ability to detect and classify the actual threat, whether it be chemical, biological, radiological, nuclear, or explosive. The faster the local assessment team can deploy detection and classification monitors and provide feedback to the local emergency operations center and fusion centers; the more lives would be saved, and the faster critical infrastructure could bounce back and remain vibrant from an economic standpoint.
This JHAT/JHIT model should be deployed in a daily, unified command under the National Incident Management System (NIMS) nomenclature and each team should deploy encrypted communications with predetermined channels under the daily incident action plan. Before each operational period, the unified command would present any credible and general threats to the venue and/or subjects present in the venue and would conduct a site safety plan and review the event action plan. This model brings a real-world solution utilizing highly trained assets from the local jurisdiction to form a preventive all hazards team that can immediately transition to a response and mitigation team. This concept would offer every major Urban Areas Security Initiative (UASI) city the ability to protect both physical assets and human assets at a high level.
Scientific Technology & Resilience
This deployment model would bring much-needed resilience to passenger rail terminals and airports such as Grand Central Station, Penn Station, Union Station, and all major aviation hubs around the United States. These teams would detect radiation and provide early warning and prevention using radiological exposure devices or radiological dispersal devices – in a prevent passive detection mode with the ability to transfer into a response and survey mode in the event of an IED or other dissemination tool that could be used to target a venue. The ability to rapidly distinguish between naturally occurring radioactive materials and medical radiological isotopes by constantly conducting area inspections of these critical venues only adds to the overall security measures in place.
Such teams can also carry chemical warfare agent detection equipment and basic sampling equipment to sample solids, liquids, and gasses. This allows them to give a quick classification of the incident and report efficiently. Adding a biological detection capability within field polymerase chain reaction (PCR) could help classify and prevent the presence of biological incidents such as Ebola and anthrax. However, these threats could cause a widespread economical shutdown of a public transportation system and/or office buildings while waiting for the screening process and assets to be delivered to the scene. These teams would have the ability to give incident commanders a quick and scientific process to determine whether or not to protect in place, evacuate, and/or transport to local hospitals. This delivery model offers a proactive and scientific approach to consequence management utilizing the best-trained personnel and detection equipment available. Public safety sampling and the ability to rapidly deploy accepted scientific technology to give the incident commander a public safety decision matrix is quickly becoming an accepted and best practice among first responders and hazmat teams nationwide. Having law enforcement capabilities allows the team to interdict and detain individuals or coordinated terrorist groups that pose possible threats.
Combining the capabilities and technological assets of major cities should be at the top of the next resilience list. Focus on passenger rail service is an important part of critical infrastructure planning to ensure an enjoyable and safe environment that many people expect. Community stakeholders should collaborate with local emergency management teams and emergency response entities to discuss the prevention deployment model and utilize it on a daily basis to protect high-traffic areas and critical infrastructure, where incidents may become mass casualty events. Utilizing these highly trained assets in a proactive manner, rather than waiting for an incident, could be the key element to saving countless lives due to the constant synergy created by deploying and training together on a daily basis. Emergency planners should examine the critical infrastructure within their jurisdictions and determine whether deploying this model could break down the emergency response organizations' silos.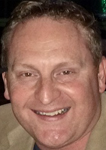 Bobby R. Baker Jr., captain (RET.), retired in September 2018 after serving 20 plus years with Dallas Fire-Rescue, where he rose through the ranks as a dual-trained firefighter and paramedic. He serves as a volunteer firefighter and hazardous materials technician with the Plano-Fire and Rescue Department in Plano, Texas. He has been a certified private investigator and personal protection officer licensed by the Texas Department of Public Safety Private Security Board since 2010 assigned with the Trident Response Group in Dallas, Texas. He currently serves as a full-time principal training specialist with the Counter-Terrorism Operation Support with Mission Support Test Services LLC, the primary contractor to Nevada National Security Site and the Department of Energy. He holds a master's degree in homeland security from The George Washington University in Washington, D.C., and is a 2003 graduate of Dallas Baptist University, receiving his Bachelor of Science in history and world religion. He is a frequent speaker and guest lecturer on all matters concerning CBRNE consequence management for all response agencies, emphasizing the need for unified command and training in the response to mass casualty incidents involving CBRNE and asymmetric attacks. He is an editorial advisory member of Dom Prep and has presented at numerous CBRNE conferences around the world to include CBRNE World Nashville, the Asian CBRNE Summit in Bangkok, Thailand, and has been a guest speaker twice at the European CBRNE Summit in Birmingham, United Kingdom, and Rome, Italy.