Three experts will present their insights and experience on managing a supply chain during a pandemic. Areas discussed:
TECHNOLOGY: How does technology enhance or complicate resilience and the supply chain?
RELATIONSHIPS: How have relationships with customers and suppliers changed during the pandemic?
COLLABORATION: How does federal, state, local, tribal, and territorial interfaces impact preparedness vis-á-vis the supply chain?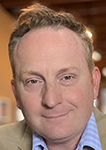 Hazmat-WMD Specialist
Bobby Baker, B.A.S, M.P.S., is a hazardous material specialist with concentrations in weapons
of mass destruction (WMD) and chemical, biological, radiological, nuclear (CBRN). He joined the Dallas
Fire and Rescue Department as a paramedic and firefighter in 1998 and retired from Special Operations as
WMD-hazmat coordinator in 2018 to join the Counter Terrorism Division of MSTS LLC. He is a past
participant and active advocate with the Department of Homeland Security National Urban Security and
Technology Laboratory. In December 2019, he led a pandemic biological tabletop exercise at the Asian
CBRN Summit in Bangkok, Thailand. He is a certified hazardous materials technician and incident safety
officer through the National Fire Academy, Pro-Board certified NFPA 472 incident commander of hazardous
materials incidents, and active member of the Health Physics Society, International Public Safety
Association, American Association of Prevention of Infection and Epidemiology, the Dallas-Fort Worth
chapter of the World Affairs Council, and the National Council on Radiation Protection Part 179
Dosimetry Committee. He is a commissioned private investigator by the Texas Department of Public Safety
Private Security board. He holds a master's degree in Homeland Security from The George Washington
University and Bachelor of Applied Science degree from Dallas Baptist University.
No tags for this post.