In 2017, the U.S. Department of Health and Human Services declared a public health emergency related to the opioid crisis. Indeed, overdoses and deaths from opioids have skyrocketed over the past decade. In 2017, deaths from opioids were six times higher than in 1999. Opioids impact the quality of life and longevity, as well as have tremendous social and economic impacts on communities throughout the United States. The Centers for Disease Control and Prevention has stated that the total economic burden of prescription opioid misuse costs over $78 billion per year.
In addition to the financial toll, deaths from opioids have been increasing steadily and have overtaken deaths due to motor vehicle crashes. Approximately 130 Americans die each day from an opioid overdose and around 68% of drug overdose deaths in 2017 were opioid related.
Communities have been actively looking at ways to reduce the impact of opioids and curb these upward trends. One solution that several jurisdictions have embraced is providing Narcan (naloxone) to members of the public. Narcan is an opioid antagonist and, when administered, it can cause the complete or partial reversal of an opioid overdose.
Although emergency medical services (EMS) agencies have been giving Narcan for years, the introduction of this drug to untrained citizens is a relatively new approach. Experienced EMS providers understand that administering Narcan is certainly not without risk. Individuals suffering from an overdose that are treated with Narcan undergo rapid withdrawal, which can lead to erratic behavior and violence.
Sadly, a recent example of this danger occurred in Appleton, Wisconsin – where a firefighter was killed and a police officer shot after an unconscious individual suffering from an opioid overdose was treated with Narcan. After administering two doses of Narcan, the man regained consciousness. EMS crews attempted to persuade the man to be transported to the hospital for follow-up treatment and evaluation. The man became agitated and pulled out a 380-caliber handgun from concealment. This incident serves as a stark reminder of the dangers faced by first responders each day, and has caused some departments to rethink or institute policies regarding searching unconscious victims prior to Narcan administration.
This podcast, recorded on 24 September 2019, includes EMS professionals with decades of experience. This podcast explores the issues surrounding the opioid epidemic, explains how EMS is handling this new public health crisis, and discusses the possible unintended consequences of making Narcan available to citizens.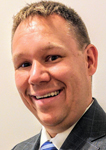 Andrew Roszak, JD, MPA, EMT-P, serves as the executive director for the Institute for Childhood Preparedness and as an advisor for the Domestic Preparedness Journal. He is the author of the Preparing for the Unexpected Series of books, which includes "Preschool Preparedness for an Active Shooter." He has spent over 20 years working on emergency preparedness, response, and recovery issues. He is admitted to the Illinois and District of Columbia Bars and is admitted to the Bar of the U.S. Supreme Court. Find him on Twitter: @AndyRoszak.
Matt Wiggins is from Colorado and is a long-term street medic. He serves as an instructor and has provided formal instruction at every level of EMS. As associate faculty, he provides EMS education for the U.S. military. He has also been responsible for field training new personnel in the pre-hospital setting and interdepartmental instruction. His long-term goal in EMS is to turn 70 years of age and still provide advanced life support (ALS) care to his community as a full-time street medic.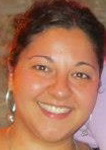 Elizabeth (Liz) Fiato has been the district chief of EMS and Emergency preparedness for Donaldsonville Fire Department since 2015. She has spent the past 18 years in the emergency services field and has extensive experience in program management, policy and program development, and training and education. She served as the section chief for EMS Preparedness, Training, and Education for the State of Indiana and most recently as the EMS Disaster Preparedness and Response Program manager for the State of Louisiana. Within these roles, she worked extensively with stakeholders to develop and implement statewide policies and operations that helped to restructure processes to ensure prompt and accurate delivery of services. She managed an aggregate of $5 million in federal contracts that contributed to the development of state and local policies for the enhancement of EMS. She has worked extensively with government and contract partners in the development of systems preparing EMS for disaster response. She has been involved in incident management throughout her state tenure holding credentials in planning and operations. She holds a master's degree in Public Administration from Indiana University as well as a master's degree in Emergency Services Management from George Washington University. She is currently pursuing a doctorate in Emergency Management from Jacksonville State University.