An Article Out Loud from the Domestic Preparedness Journal, October 26, 2022.
A June 2022 exercise challenged amateur radio operators with establishing a Communications Unit with no power or pre-positioned equipment. The exercise was successful, but the key takeaways are already helping to improve collaboration and communications throughout the region.
Narrated by MacGregor Stephenson.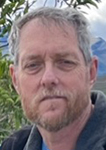 Michael Montfort is currently an assistant section emergency coordinator (ASEC) for preparedness in western Washington and serves as an all-hazards communications leader for Kitsap County (WA) Department of Emergency Management. He is experienced in managing disaster communications in many types of natural disasters. He is a retired paramedic, certified safety engineer, and U.S. Air Force Veteran.