Infant and toddler life-sustaining feeding during disasters – via human milk and commercial infant formulas – requires a complex set of logistical and operational missions, including federal support and whole-community partnerships. Learn what organizations need to do.
Narrated by MacGregor Stephenson.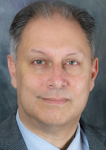 Michael Prasad is a Certified Emergency Manager and is the executive director for the newly formed Center for Emergency Management Intelligence Research. He is also the chair of the International Association of Emergency Manager's (IAEM) Children and Disasters Group and the vice president for the IAEM-USA's Region 2. He holds a Bachelor of Business Administration degree from Ohio University and a Master of Arts degree in Emergency and Disaster Management from American Public University. Views expressed do not necessarily represent the official position of any of these organizations.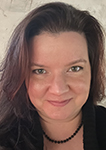 Jennifer Russell is a Registered Nurse and International Board-Certified Lactation Consultant with over 20 years of combined experience in pediatrics, lactation, public health, emergency preparedness, and disaster response. She is a Nursing Science Ph.D. Candidate at the University of Tennessee Health Science Center (UTHSC), where her dissertation research on the impact of disasters on the breastfeeding dyad will soon involve surveying emergency managers. She serves at the local, state, and national levels on initiatives to reduce infant mortality, improve access to lactation support, and improve disaster response capacity. She was formerly the Nurse Educator and Medical Reserve Corps Coordinator for the Shelby County Health Department and Clinical Faculty for Pediatric Nursing and Population Health Nursing at UTHSC in the College of Nursing. She holds a Bachelor of Science in Nursing from Union University and a Master of Science in Nursing from the University of Phoenix. You may contact her at jrussell@uthsc.edu. Views expressed do not necessarily represent the official position of any of these organizations.