An Article Out Loud Flashback from the Domestic Preparedness Journal, June 19, 2013.
As baby formula shortages continue across the country, many agencies and organizations are working together to get supplies to those in need. Providing food to the hungry entails gathering donations, distributing food, and tracking every step of the process to keep the supply chain safe and secure. Revisit this 2013 article to learn how public and private partnerships have been formed to create a robust distribution system that is not only reliable but also scalable in times of disaster when relief is most urgently needed.
Narrated by Randy Vivian.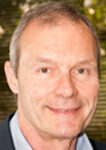 Former Wisconsin Governor Scott McCallum has more than 30 years of executive experience leading organizations in the private, nonprofit, and government sectors. He was elected lieutenant governor four times before becoming one of the youngest state senators in Wisconsin history. He also has taught at the University of Wisconsin-Milwaukee, Northwestern University, Sun Yat-Sen University, and Hunan University in China, and is presently an adjunct professor in the School of Health and Medicine at the University of Wisconsin-Madison. He also serves as president and CEO of The Aidmatrix Foundation, a nonprofit organization that annually has mobilized and distributed more than $1.5 billion in aid worldwide. With operations on six continents and more than 52,000 user organizations, Aidmatrix has been serving the humanitarian sector since 2000 by providing the humanitarian-relief supply chain technology and the internet information systems needed to connect private sector businesses, government agencies, and nonprofit organizations with one another to carry out their individual and collective missions more efficiently.