Across the United States, fusion centers serve as focal points within the state and local environment for the receipt, analysis, gathering, and sharing of threat-related information between the federal government and state, local, tribal, territorial (SLTT), and private sector partners. Currently, there are more than 70 "fusion centers" located across the United States, with a center in every state and most major cities. The U.S. Department of Homeland Security (DHS) and the U.S. Department of Justice (DOJ) recognize these centers as critical elements supporting situational awareness.
Expanding Capabilities & Information Sharing An element of situational awareness includes collaborating with emergency medical services (EMS), fire services, emergency management, and public health partners. Although initially with an emphasis on the criminal intelligence environment, fusion centers have segued into an all-hazards environment, with the overall focus on building multidisciplinary partnerships. In many cases, these partnerships strengthen public health agencies to better protect the public in disaster situations such as disease epidemics, chemical and radiological releases, severe weather, and natural disasters.
Codifying this operational charge, the National Preparedness Guidelines outline specific capabilities that require action by various public health stakeholders. These capabilities are enhanced by: sharing appropriate information; strengthening chemical, biological, radiological, nuclear, and explosives (CBRNE) detection, response, and decontamination; and strengthening medical surge and mass prophylaxis capabilities. Additionally, Homeland Security Presidential Directive 21 (HSPD-21) requires that DHS develop mechanisms and processes to share both ified and unified threat information with the appropriate members of the public health community.
In return, public health partners that represent nontraditional information gatherers can provide fusion centers with both strategic and tactical information, including: (a) crime-related trends (e.g., prescription drug fraud); (b) additional response capabilities; and (c) suspicious activities (e.g., unusual diseases reported at hospitals). Together, public health agencies and fusion centers support the enhancement of the nation's health security by using a variety of surveillance and detection tools to enhance information-sharing activities with homeland security and first responder partners.
The Need to Work Together Fusion centers bring together expertise from disparate areas of the emergency services community and have been used to: (a) manage Strategic National Stockpile projects; (b) map out potassium iodide provisions for emergency planning zones; (c) maintain registries of dangerous biological agents in a discrete geographic area; (d) coordinate responses to chemical/radiological incidents; and (e) manage the Centers for Disease Control and Prevention's Health Alert Network.
There are four public health scenarios in which fusion center partnerships would be critical for ensuring timely, efficient, and effective preparedness, response, and recovery efforts: bioterrorism attacks, communicable disease outbreaks, suspicious activity reports, and illicit drug hazards.
Bioterrorism – Often, there is a potential failure to consider criminal intent when an infectious disease outbreak begins. Public health and law enforcement agencies can work together for both overt and covert bioterrorism releases. Overt attacks – for example, the 1995 sarin release by Aum Shinrikyo in the Tokyo subway system – are announced soon after they occur. During this type of incident, law enforcement officers and other responders often are the first to arrive. After detecting a bioterrorism incident, public health agencies and the Centers for Disease Control and Prevention (CDC) provide technical assistance to help further threat detection efforts. Expanded medical surveillance and epidemiological investigation follow.
In a covert attack, public health professionals are likely to be the first line of defense. When trending unusual illnesses or disease clusters, public health officials may be the first to recognize a threat. By sharing this information with a fusion center, this partnership could potentially increase the number of lives saved. An October 2002 article in the CDC's Emerging Infectious Diseases online publication cites one example that occurred in 1996, when an outbreak of gastroenteritis among the laboratory staff of St. Paul Medical Center in Dallas, Texas, was caused by Shigella dysenteriae type 2 – a pathogen that is not traditionally found in the United States. An epidemiologic investigation linked the infection with pastries that someone had placed in the laboratory break room; the findings matched the S. dysenteriae type 2 from the laboratory's stock strain with samples collected from the ill laboratory workers and an uneaten pastry. A portion of the laboratory's stock strains was missing, and subsequent criminal investigationentified a disgruntled former laboratory employee as the perpetrator.
Communicable diseases – One of the key roles of local and state public health agencies is to provide public health "intelligence" in terms of communicable disease trends, surveillance observations of critical symptoms, environmental health findings, and private healthcare-capacity issues regarding medical surge and community mass-prophylaxis strategies. The integration of public health information creates a more robust, comprehensive picture of community readiness and shares the overall homeland security mission within a community. The CDC requires security and transportation assessments related to the Cities Readiness Initiative and Strategic National Stockpile deployment within regional jurisdictions. The partnership and collaboration between public health agencies and local fusion centers directly addresses both of these needs.
The ability of local law enforcement agencies to participate in site security and transportation planning related to Cities Readiness Initiative activities ensures that public health clinics will be safe and effective in providing prophylaxis to large portions of the population over a short period of time. In addition, site-security assessments of this nature are a CDC-defined "accountability target" as related to Strategic National Stockpile plan development. Another advantage of a fusion center is the input of workforce protection information.
In outbreak/epidemic/pandemic situations, it is important to ensure the health of essential services and staff. In 2008, the City of Milwaukee (Wis.) Health Department created a model for "Enhancing Public Health Preparedness Through Participation in Local Intelligence Fusion Centers." In addition, the CDC's Health Alert Network – a collaborative method of sharing cleared information about urgent public health incidents with public information officers, clinicians, public health laboratories, as well as federal, state, territorial, and local public health practitioners – offers public health agencies the ability to share important information with essential personnel, including protective measures and appropriate personal protective equipment.
Suspicious Activity Reports – Public health and human services agencies frequently work together. This results in home-visit scenarios for child and elder abuse by child protective services or adult protective services. Fusion centers can enhance situational awareness for a variety of threats and vulnerabilities that these public health practitioners may face walking into private houses. These could include recognition of human trafficking or clandestine laboratories, preoperational indicators such as bomb-making materials or stockpiling of public safety uniforms, and other conditions that are often hidden when law enforcement is present. This extra training for personnel would promote the ability to act as an intelligence sensor and report findings back to the fusion center.
Illicit Drugs – In the ever-evolving world of illicit drugs, public health agencies and fusion centers can promote new collaborative efforts. Public health laboratories, for example, have the ability to evaluate the hazards associated with new synthetic drugs and the effects they potentially have on the user. Other warnings also can be shared, including: risks to law enforcement and EMS personnel when handling specific drugs; potential behavior characteristics of users; or requirements for new or altered treatment modalities.
An example of this occurred in May 2013 in Montreal, Canada. The police intercepted 10,000 pills of desmethyl fentanyl – a fentanyl derivative with potential to be 40-times stronger than heroin and 80-times stronger than morphine – slated for delivery to the United States. Handling the drug without proper personal protective equipment – in this case, gloves and masks – caused illness in four officers. This prompted notifications to other law enforcement agencies along with emergency departments and EMS agencies for the possibility of an increased need for opiate antagonists for such cases.
The Next Steps An all-hazards approach seeks to include and evaluate more than just "terrorism" events. Nontraditional responders such as public health agencies need to have a permanent place at the table. In many instances, the extra surveillance that these agencies can provide is a great workforce multiplier. By including the public health perspective, law enforcement/homeland security officials can enhance their analysis and evaluation of the available information. There also is a significant need to cultivate a responder culture that is open to secure and timely information sharing, rather than the current emphasis on data ownership and privacy concerns.
Lastly, there is a nationwide concern regarding the funding need for various emergency management/homeland security projects; the fusion centers are not immune from this concern. Various grant streams specific to emergency management/homeland security have seen large funding reductions, and there is concern that fusion centers could be next. These cuts have included various funding streams for public health preparedness efforts, specifically the Public Health Emergency Preparedness and Cities Readiness Initiative grants. The cuts also could have a negative impact on the fusion center relationships that have been developed to date.
This move to share information within fusion centers has the potential to significantly benefit the public health preparedness realm. The two sectors – emergency management/homeland security and public health – traditionally seen as separate and distinct disciplines, should work together cohesively to share resources and avoid duplicating efforts.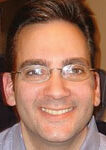 Raphael M. Barishansky, MPH, is the chief of Public Health Emergency Preparedness for the Prince George's County (Maryland) Department of Health. Prior to establishing himself in this position, he served as executive director of the Hudson Valley Regional EMS (Emergency Medical Services) Council, based in Newburgh, New York. A frequent contributor to the DomPrep Journal and other publications, he can be reached at rbarishansky@gmail.com.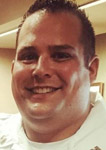 Seth J. Komansky, MS, NRP, is deputy director and chief of operations for the Wake County Department of Emergency Medical Services (EMS) in Raleigh, North Carolina. He is responsible for the day-to-day operational function of Wake County EMS response units and personnel. He supports the paramedics, EMS techs, field training officers, and district chiefs. He is also responsible for special operations, which includes community special event support, EMS Honor Guard, bike team, hazardous materials medical response, and tactical paramedic program. Additionally, he manages the Wake County EMS Medical Intelligence Unit and serves as the statewide EMS field liaison officer coordinator at the N.C. Information Sharing and Analysis Center, North Carolina's state fusion center based at the N.C. State Bureau of Investigation. He has a Master of Science in homeland security management from the Homeland Security and Terrorism Institute at Long Island University.