An Article Out Loud from the Domestic Preparedness Journal. 
When an injury causes a life-threatening bleed, minutes matter. There may not be enough time for first responders to arrive on the scene, so immediate responders are needed. Knowing how to respond to this type of injury and being able to stop the bleeding are skills that everyone should learn. This article explains why and how to do that.
Narrated by MacGregor Stephenson.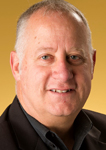 Andy Altizer is the Director of Emergency Management at Kennesaw State University, which works closely with Cobb Fire Rescue to provide an active Stop the Bleed training program on campus. He is also a Stop the Bleed Ambassador promoting the program and training to save lives.