An Article Out Loud from the Domestic Preparedness Journal. 
Before 2019, partner agencies coordinated incident command primarily from a physical emergency operations center (EOC). This practice shifted to virtual EOCs during the COVID-19 pandemic for many agencies. Virtual EOCs can effectively address community needs through all phases of consequence management. Emergency management and partner agencies have found virtual on-scene coordination efficient, cost-effective, and flexible. 
Narrated by MacGregor Stephenson.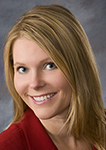 Judy Kruger, Ph.D., is an associate professor at Emory University in the Gangarosa Department of Environmental Health, Rollins School of Public Health. She is a certified business continuity professional (CBCP) and a certified emergency manager with Georgia Emergency Management and Homeland Security (GA CEM). She has responded to several national disasters and is a crisis coach, preparing business and industry leaders for business continuity and disaster response and recovery. She can be reached at jkruger@emory.edu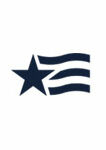 Advisory Specialist Master, Deloitte
Kyle R. Overly is an accomplished emergency management practitioner and educator. He has held
many roles throughout his career, including serving as the Director of Disaster Risk Reduction with the
Maryland Department of Emergency Management. He has traveled internationally, providing emergency
management services and speaking. With over 10 years of experience, he has responded to major disasters,
including Hurricane Irene, Hurricane Sandy, the Baltimore City civil unrest, Ellicott City flash
flooding (2016 and 2018), and the COVID-19 global pandemic. He is also an educator, with over 10 years
of teaching experience, at the University of Maryland Global Campus. He holds a Doctor of Public
Administration from West Chester University and a Master of Science in Fire and Emergency Management
Administration from Oklahoma State University. In addition, he is a graduate of the National Emergency
Management Executive Academy and the Executive Leaders Program at the Center for Homeland Defense &
Security – Naval Postgraduate School.